Please be patient while some images
are being preloaded...

0%

Public Safety First. No Pushing. No Yelling. Please Happily Wait in Line



Click here to skip loading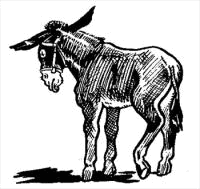 Google+





Gold Top County Ramblers rock an acoustic, bluegrass form of music, playing alongside such acts as the Seldom Scene, Nuthin' Fancy, Ben "Cooter" Jones, Dr. Ralph Stanley, and Larry and Jenny Keel. 2014 brought us the 4th place honors at the Telluride Bluegrass Festival. We mix all kinds of music together from all musical era's and genres, and then bluegrass it up a little. We've been known to jam out at bars for hours on end after last call, and still find time to play some soft sweet ones at local pig roasts and weddings.